We Are Voice

is a groundbreaking music service where you will find material with recorded audio files, digital sheet music and film for choral and solo singing in all its variations
Bring the music with you wherever you go!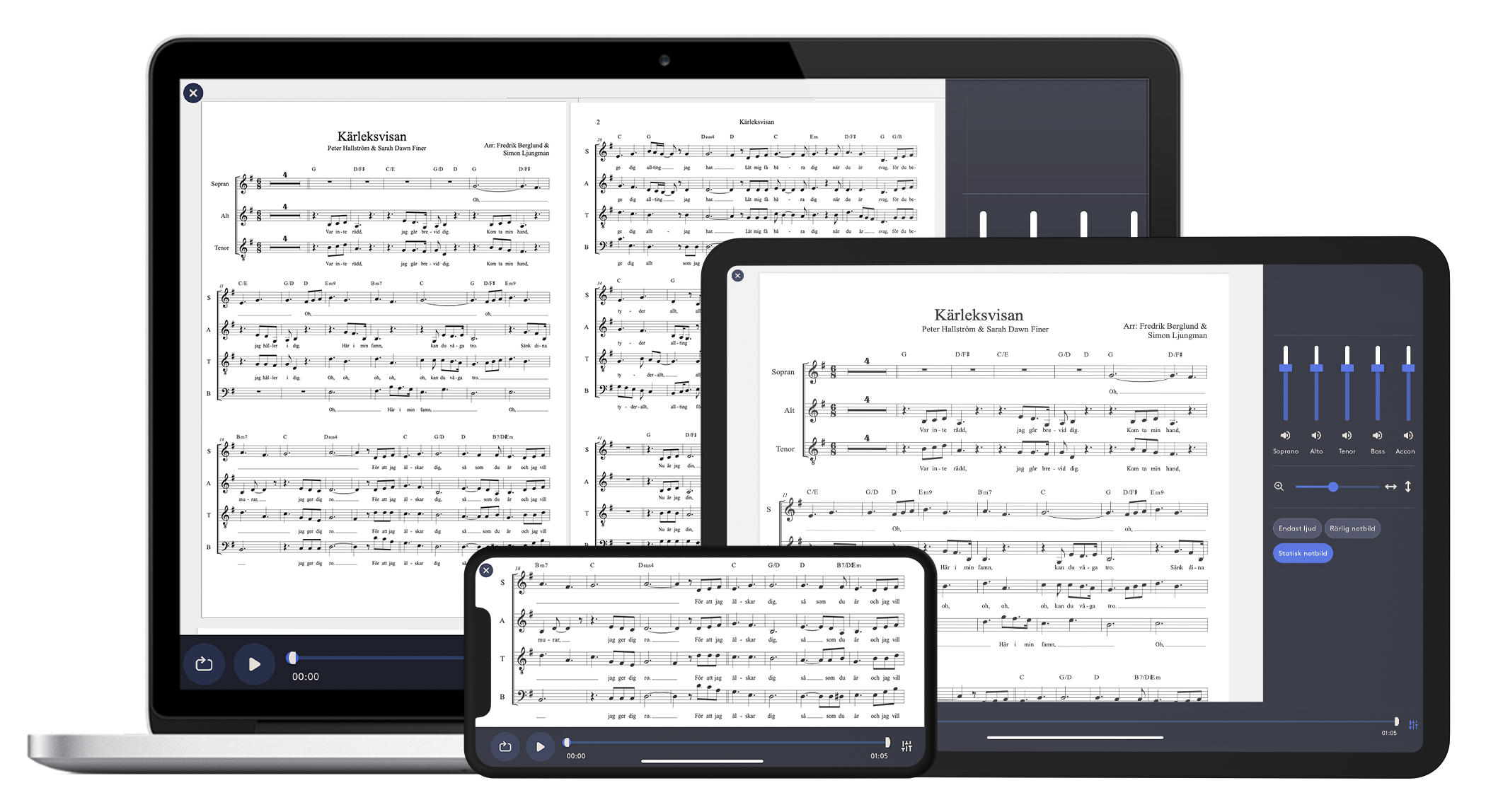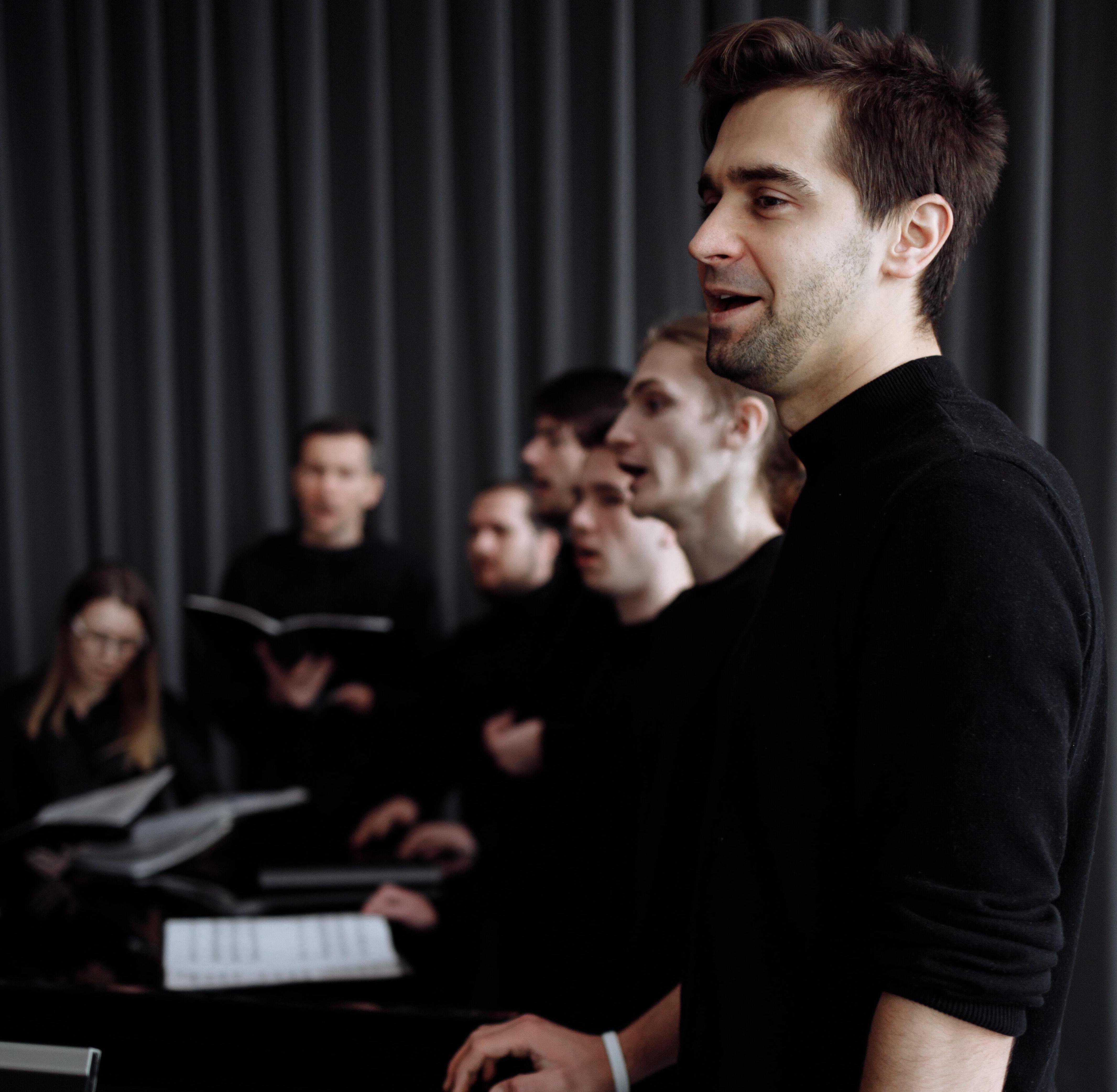 "As a choral singer, I finally have a tool that allows me to take personal responsibility for my rehearising. I'm saving so much time, and I'm loving it!" - Choral singer
All copy rights are cleared
Thanks to our license agreements and collaboration with rights owners, all the music in We Are Voice is copyright cleared. This enables the rights owners as well as you as an arranger or music producer to get paid for your music.
Explore the music library
Explore our ever expanding music library! Here you will find thousands of arrangements with sheet music, lyrics and recorded audio files of the highest quality. You can search through our library or use our curated playlists. Every week the library is filled with new titles from arrangers, producers and recording teams from all over Europe.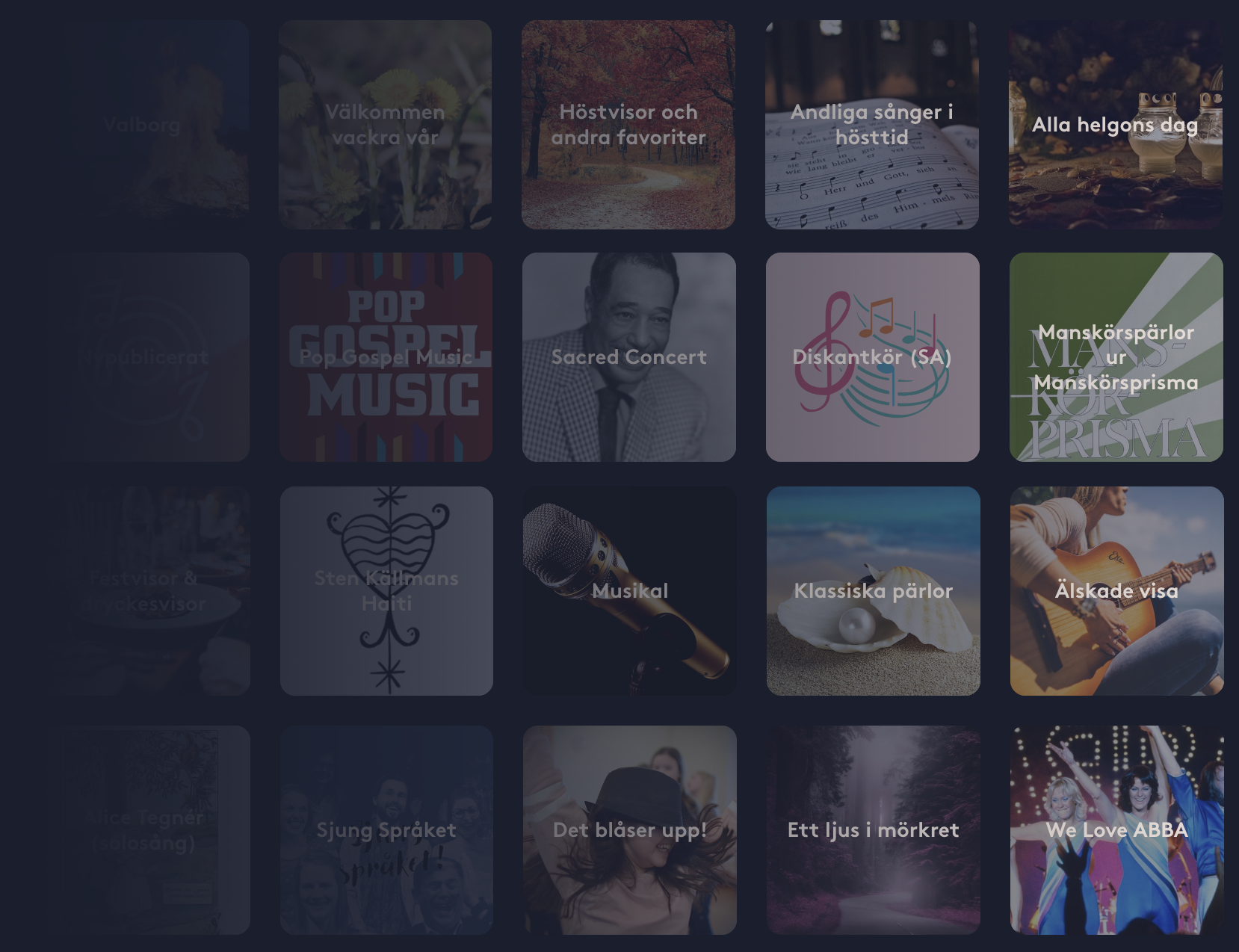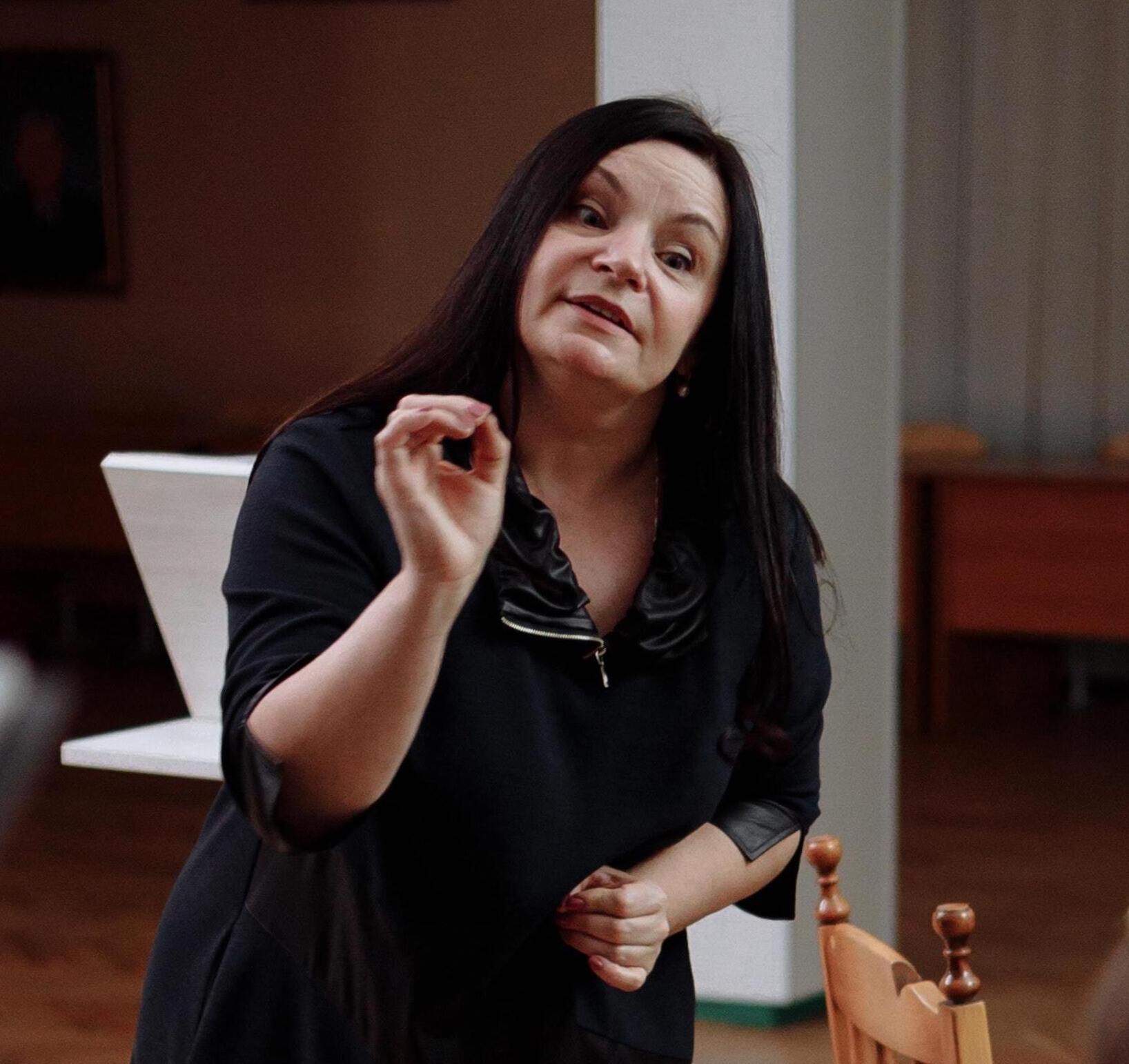 "In We Are Voice, as a conductor, I can see and listen to thousands of songs in different genres in the music library! This is invaluable for my work!" - Conductor
My library
Share music with others by creating a group and inviting your friends. Together you can communicate in the group news feed and share thoughts, images, links, etc. In the group Repertoire you will find the shared music that the group's administrators can manage. A great way to keep track and manage all the groups repertoire before a concert, but also just as inspiration for a group of colleagues or singing friends.   In My titles, you can upload your own arrangements with sound and graphics. By adding the material to the group's Repertoire, everyone in the group gets access to it in a closed environment. If you want to publish your material in the service and making it available for everyone in the service, please read more here.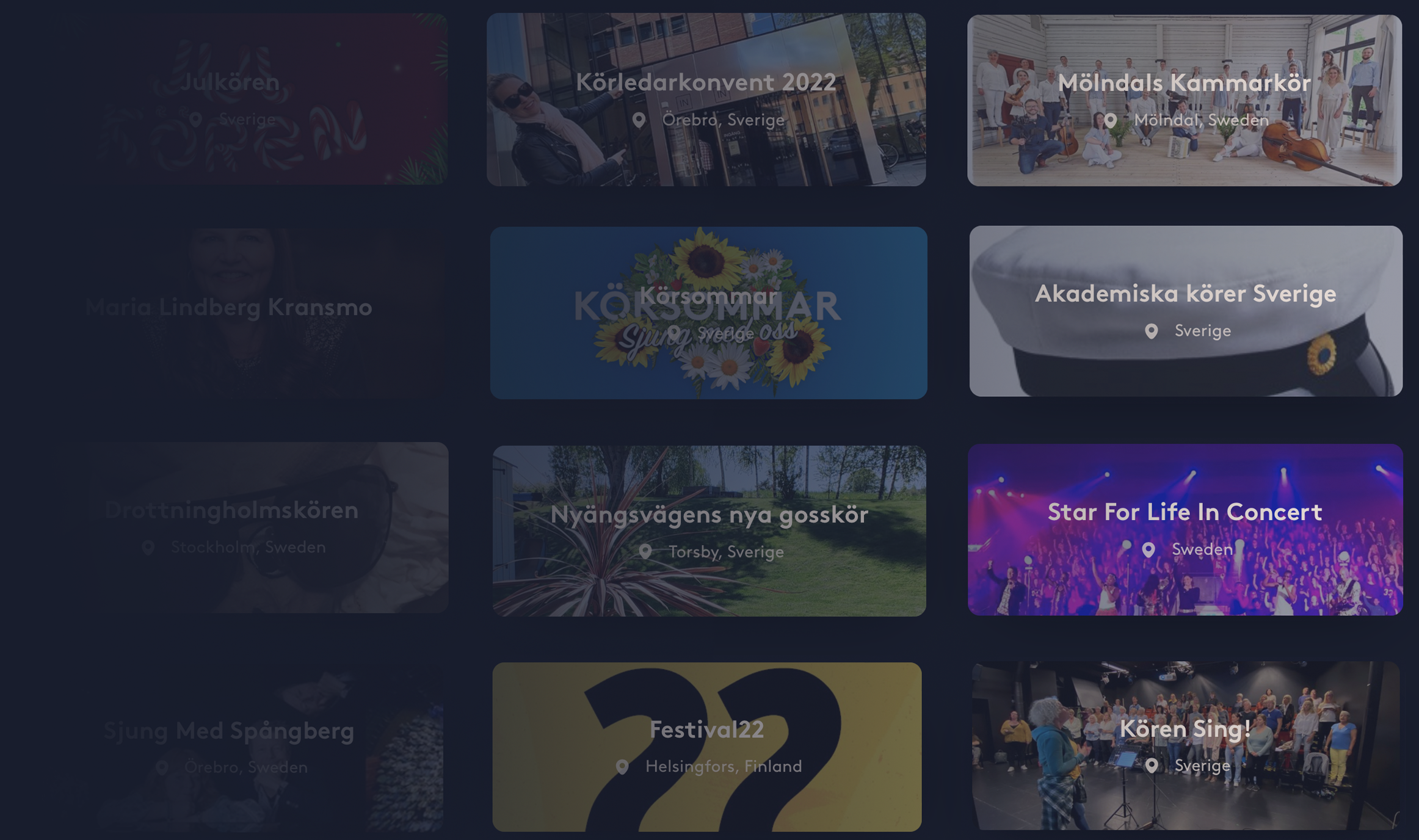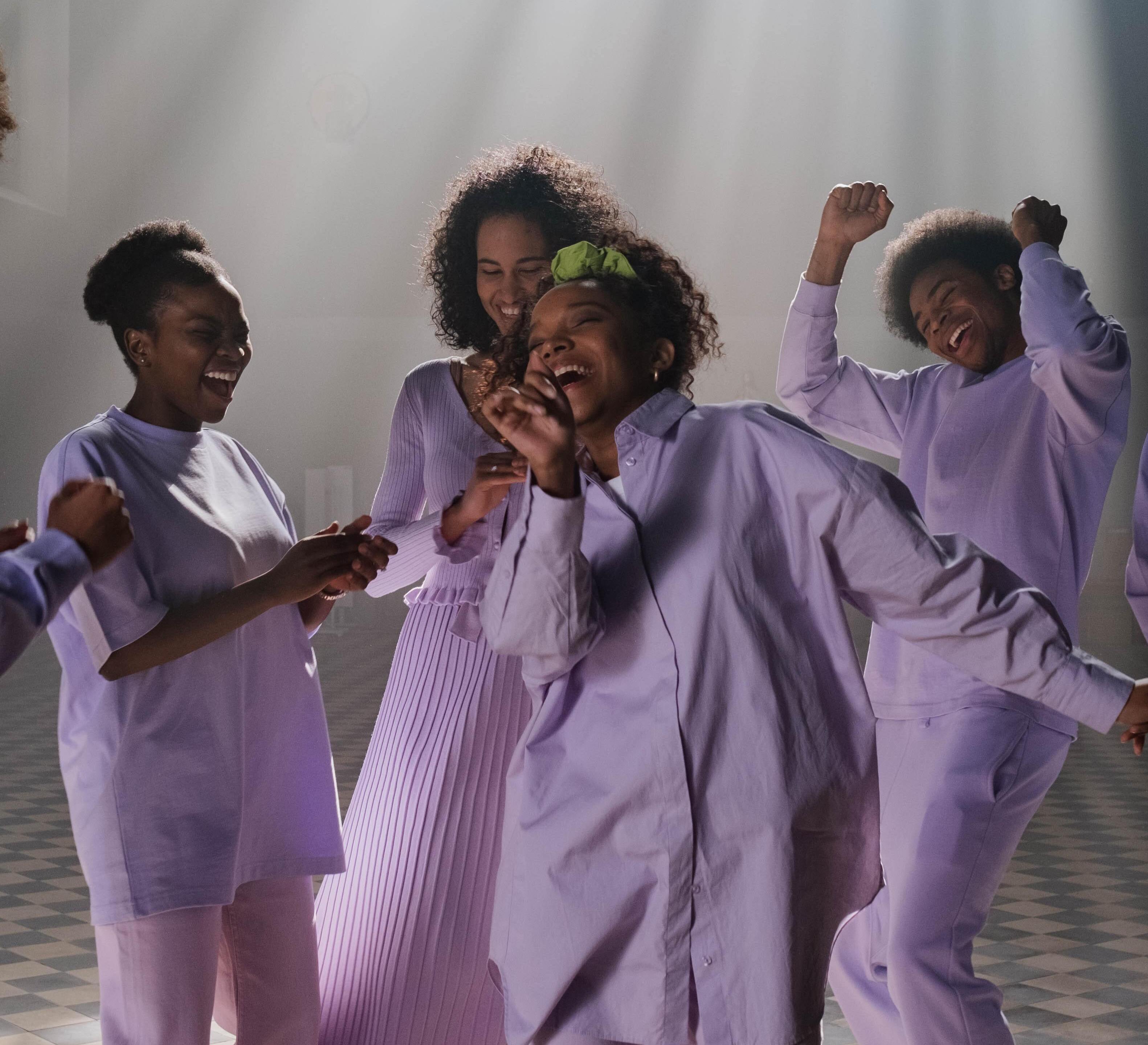 "Together with We Are Voice I can rehearse my voice wherever I want, whenever I want!" - Choral singer